Over the weekend we competed in the 2013 Hudson Valley FTC Championship at Pace University in Pleasantville, NY. We had a great time, our robot was working great, and we made it into the finals! Our alliance didn't prevail, but we did receive the Finalist Alliance Trophy. We were also finalists for the Connect Award.
Here's a video:
And a photo of us on the award platform: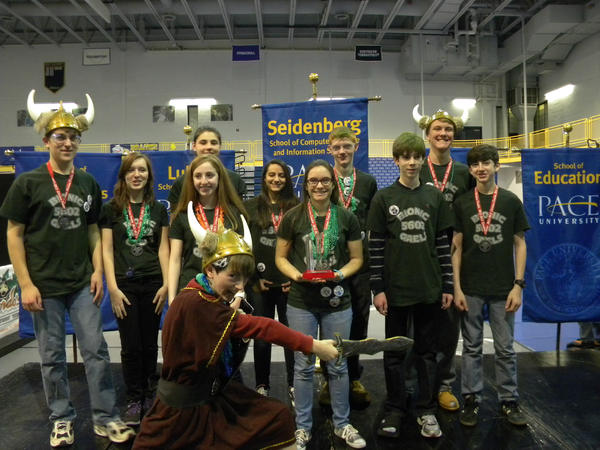 Pace also posted a gallery of images from the tournament (there is a sequence of images of our finals match starting at photo #149):
Thanks to the HV FTC Affiliate partners at Pace for hosting a great tournament!